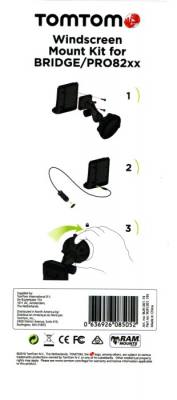 TomTom Telematics RAM Windscreen Mount Bridge/Pro 827x NC TT
TomTom Telematics RAM voorruithouder + Auto-oplader Bridge/Pro 827x NC TT with car charger cable Easy charging your TomTom Bridge for truck, bus, transport for 12V, 24V is made possible with the standard adapter for the cigarette lighter of your vehicle, with bracket for the windshield9UFI.001.19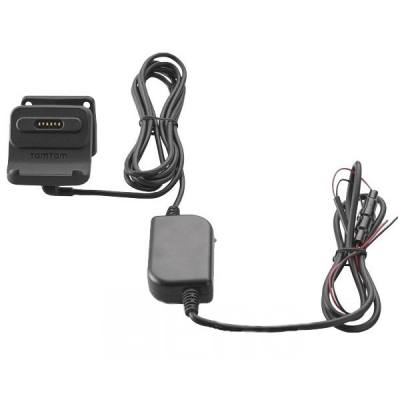 TomTom Fixed Installation Kit f. TomTom GO 520/5200/620/6200
TomTom GO 520/5200/620/6200 Securely fix your TomTom mount to your dashboard and connect to your vehicle battery for continuous charging.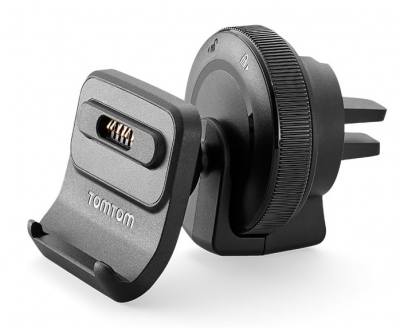 Air Vent Mount for TomTom Active v3 / GO 520/5200
TomTom Air Vent Mount for TomTom Active v3 / GO 520/5200The all new TomTom Air Vent Mount has been completely redesigned to make it even easier to position your TomTom sat nav within easy reach. Click your device onto the air vent mount in your centre console and operate your device one-handed.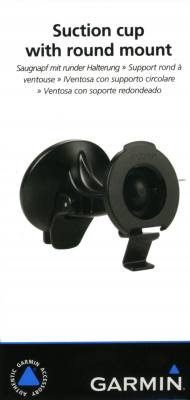 Garmin Suction Cup Mount for Garmin nüvi 2xx7
Garmin Suction Cup Mount Carholder Diese einstellbare Saugnapfhalterung von Garmin gewährt Ihnen während der Fahrt einen leichten Zugriff auf Ihr kompatibles Navigtionsgerät. Sie können die Halterung an der Windschutzscheibe oder auf einer glatten, graden Fläche befestigen.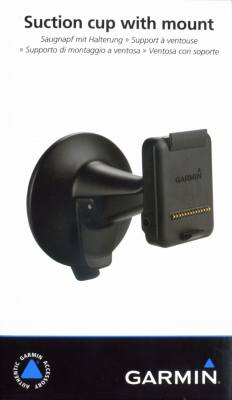 Suction Cup Mount f. 7 Inch PNDs nüvi, dezl, camper
This adjustable suction cup mount allows you to easily access your compatible device while navigating in your vehicle. Simply suction your mount to the windshield or any smooth, flat surface for easy viewing.